Our Girls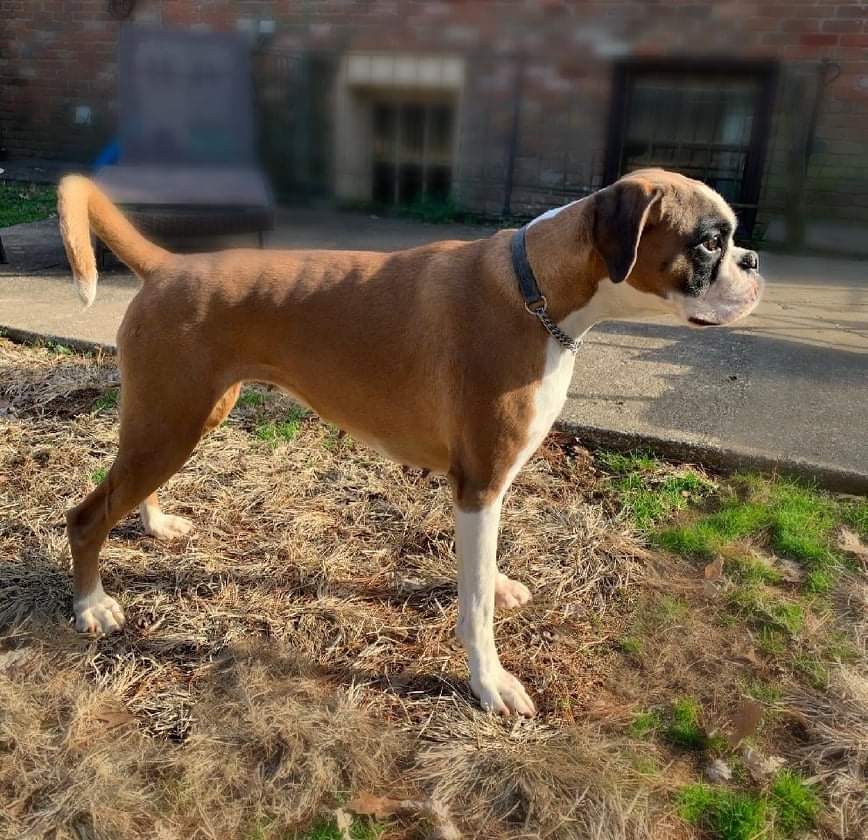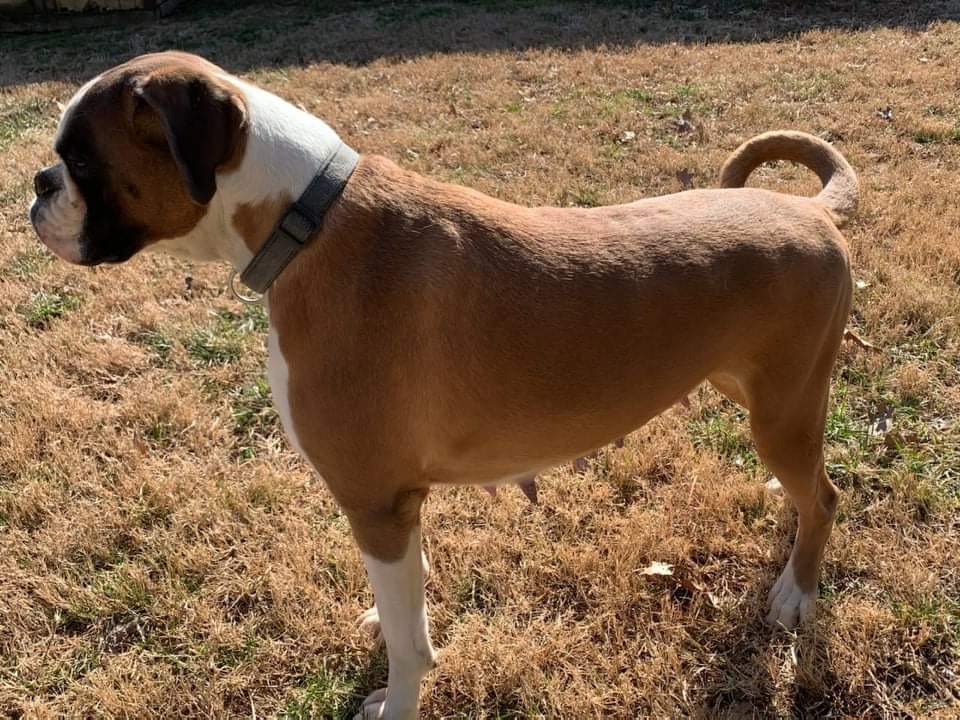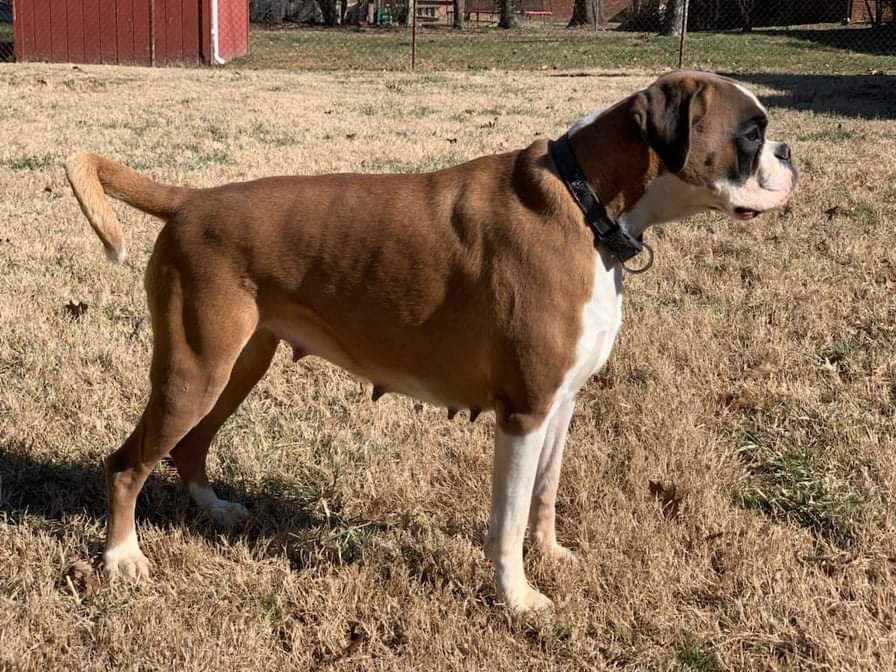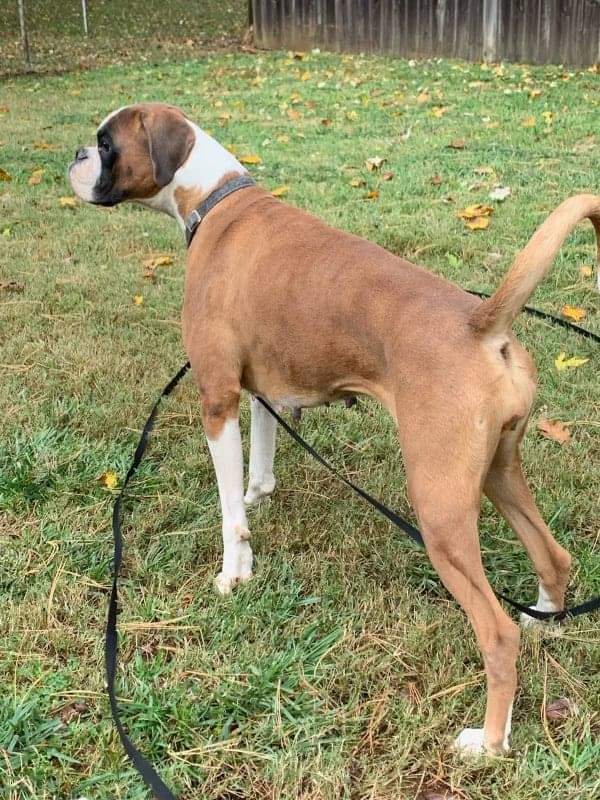 Our Girl
Luna Ray's Iberia
Sire: Gangula Von Der Burg Singidunum
Dam: Wilma Von Der Burg Singidunum
DOB 01-26-2018
Call name: Bebe
Bebe is a perfect example of an International Boxer. From her red fawn color, flashy white markings, and overall breed type, she fits the European standard perfectly!  A big girl, she has excellent bone and substance while still keeping a feminine appeal. Bebe has a beautiful square head, wonderfully expressive dark eyes that shine and seem to light up the room when her people enter or anyone that meets her. She is a happy girl who has a lot of spirit and energy and is a wonderful guard dog, with a balanced working drive, high intelligence, and loyalty. Bebe is a wonderful working dog. To meet her is to love her, she is a fantastic girl that will melt your heart!
Bebe has a good nature, exuberant energy, spirit and high intelligence which makes having her in our home a blessing!  Her lineage comes from the old world  "Singidunum kennel"  that has been breeding quality Boxers for decades.
Health Testing: Cardiologist Echo-normal, DM-Negative, ARVC-Negative, OFA-Thyroid-Normal, OFA-Patella-Normal,
Our Girl
Retired
Wilma von der Burg Singidunum
Sire: Ozren von der Burg Singidunum
Dam: Prada von der Burg Singidunum
Whelped Date: 11 May 2016
Call Name: Wilma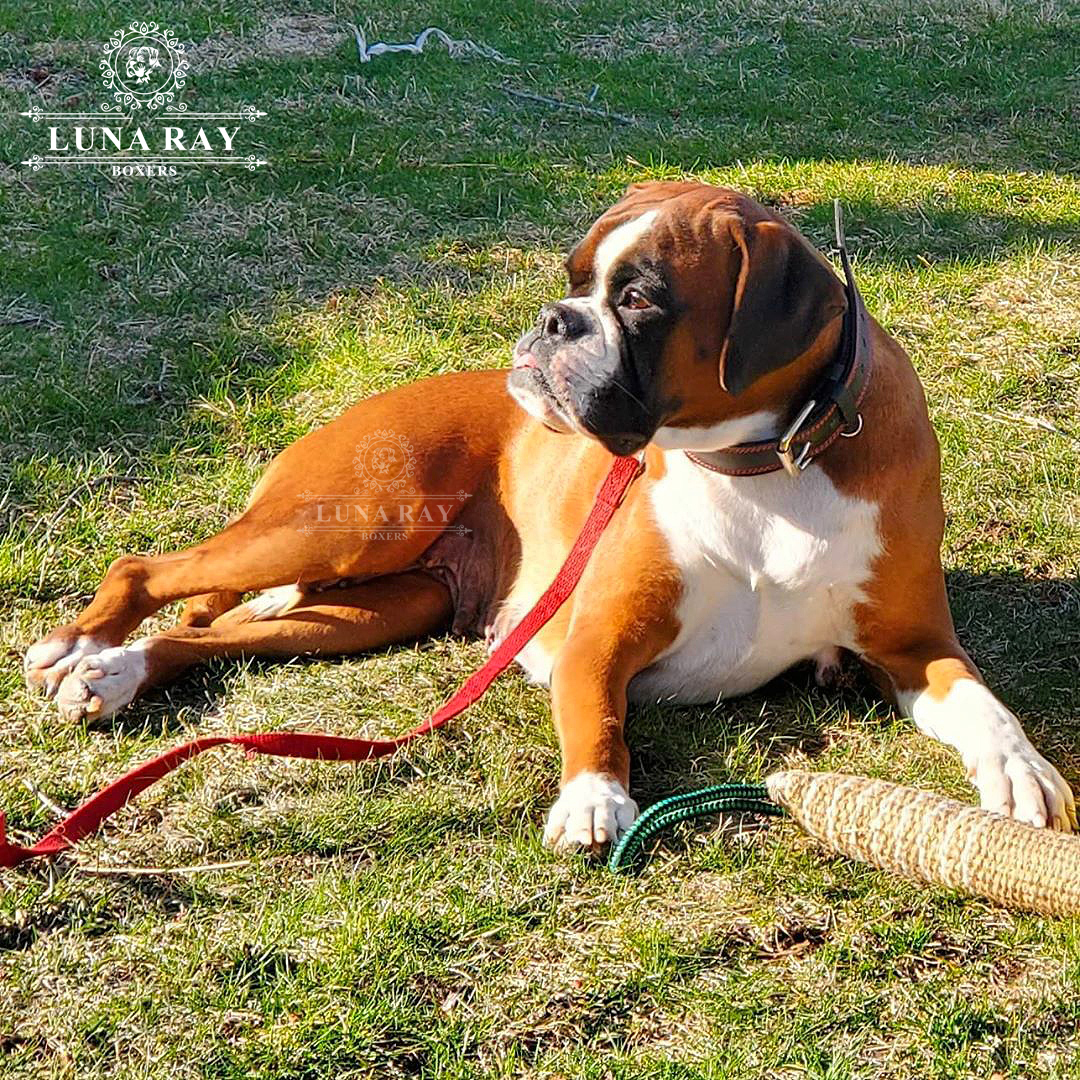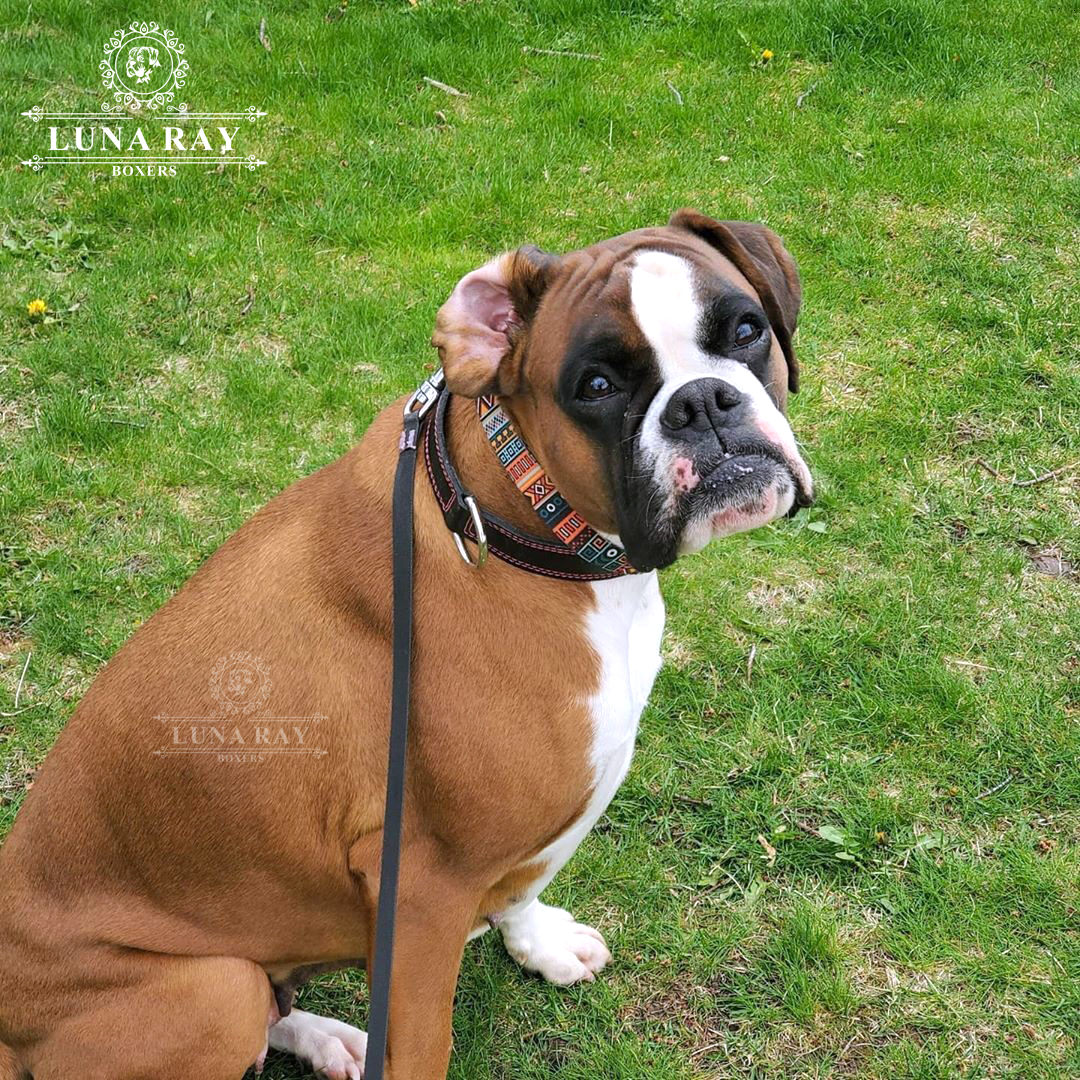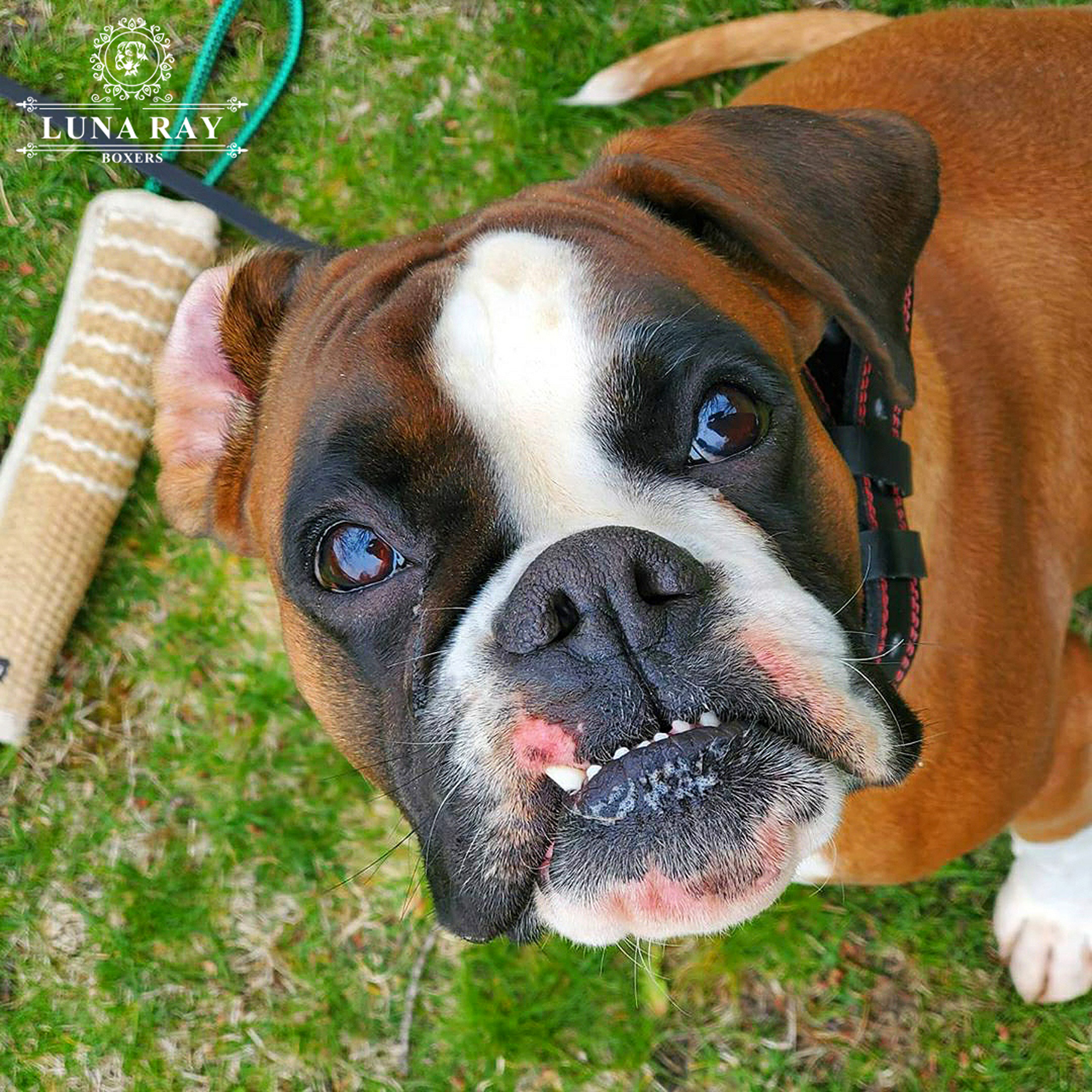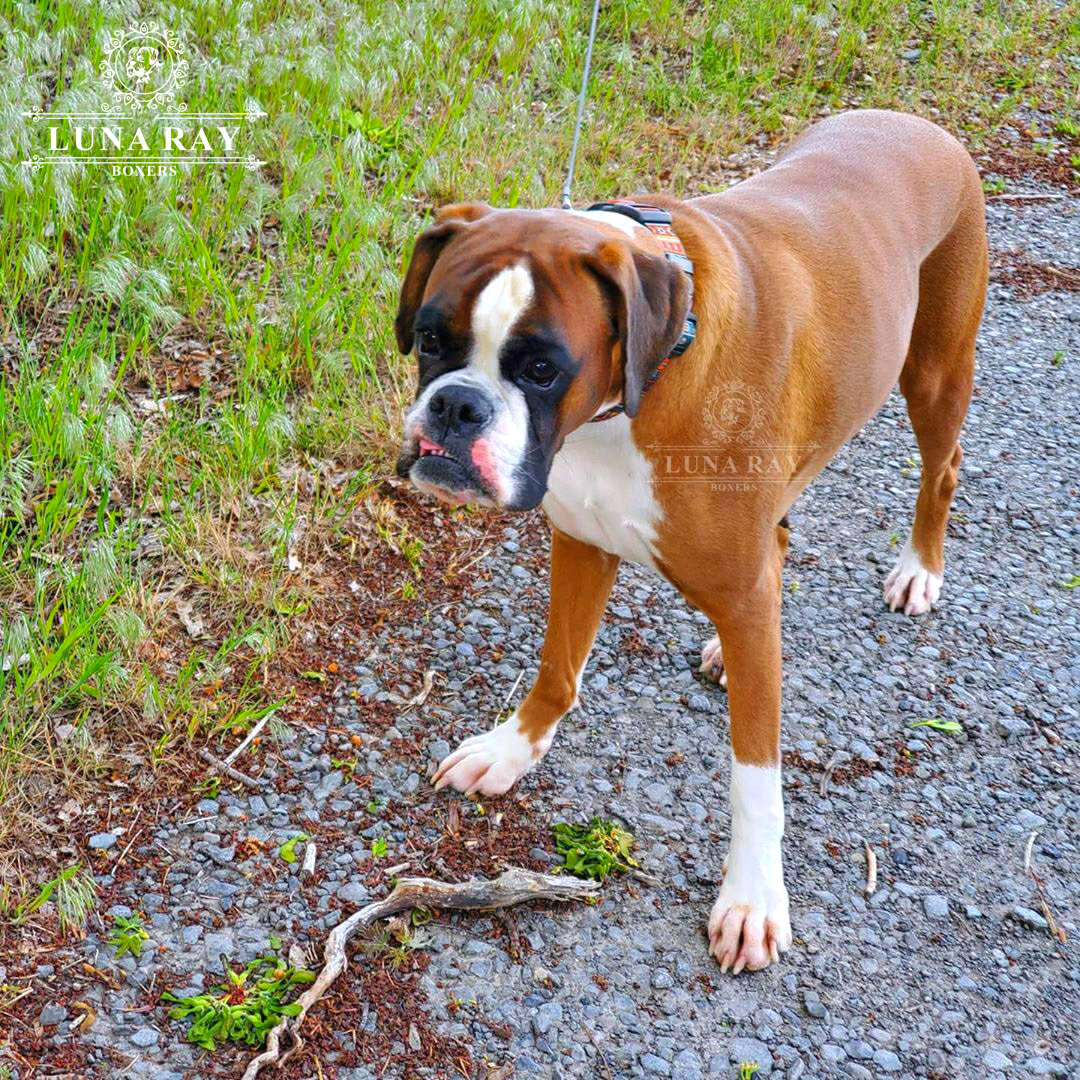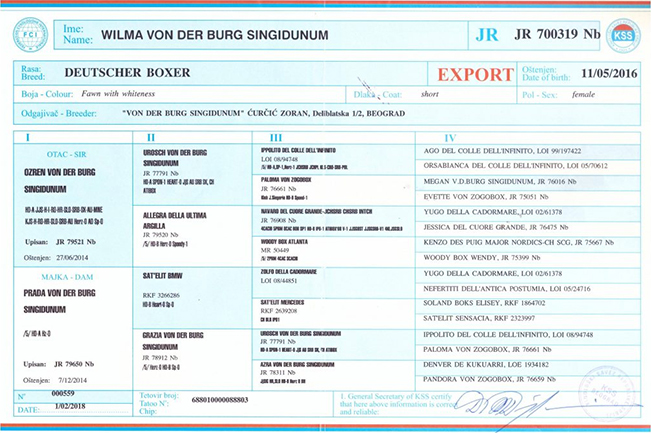 National Dog Show Gradacac (BIH)-V1,
Junior CAC, | Junior BOB, | Junior BIS
International Dog Show Tuzla – V1
Junior CAC, | Junior BOB, | Reserve Junior BIS
Wilma is a sweet and loving flashing fawn girl with a temperament just as sweet as her kisses. A Serbian-born rock star, Wilma is an International Champion having won her awards and titles while being raised and trained in Serbia. Coming from the renowned Kennel Singidunum out of Belgrade, Serbia, Wilma has a pedigree second to none with a long history of winners in the conformation ring as well as working dog trials. Wilma gives this strong working drive to her offspring making them the "real deal" when it comes to owning true European-type Boxer dogs bred here in the United States. Wilma has a long waiting list for her puppies and so I recommend you get on her waiting list early.
DM/ARVC – Negative, AKC DNA Profile – on file, Thyroid – , Cardiac – Grade 0, Hips – Classification A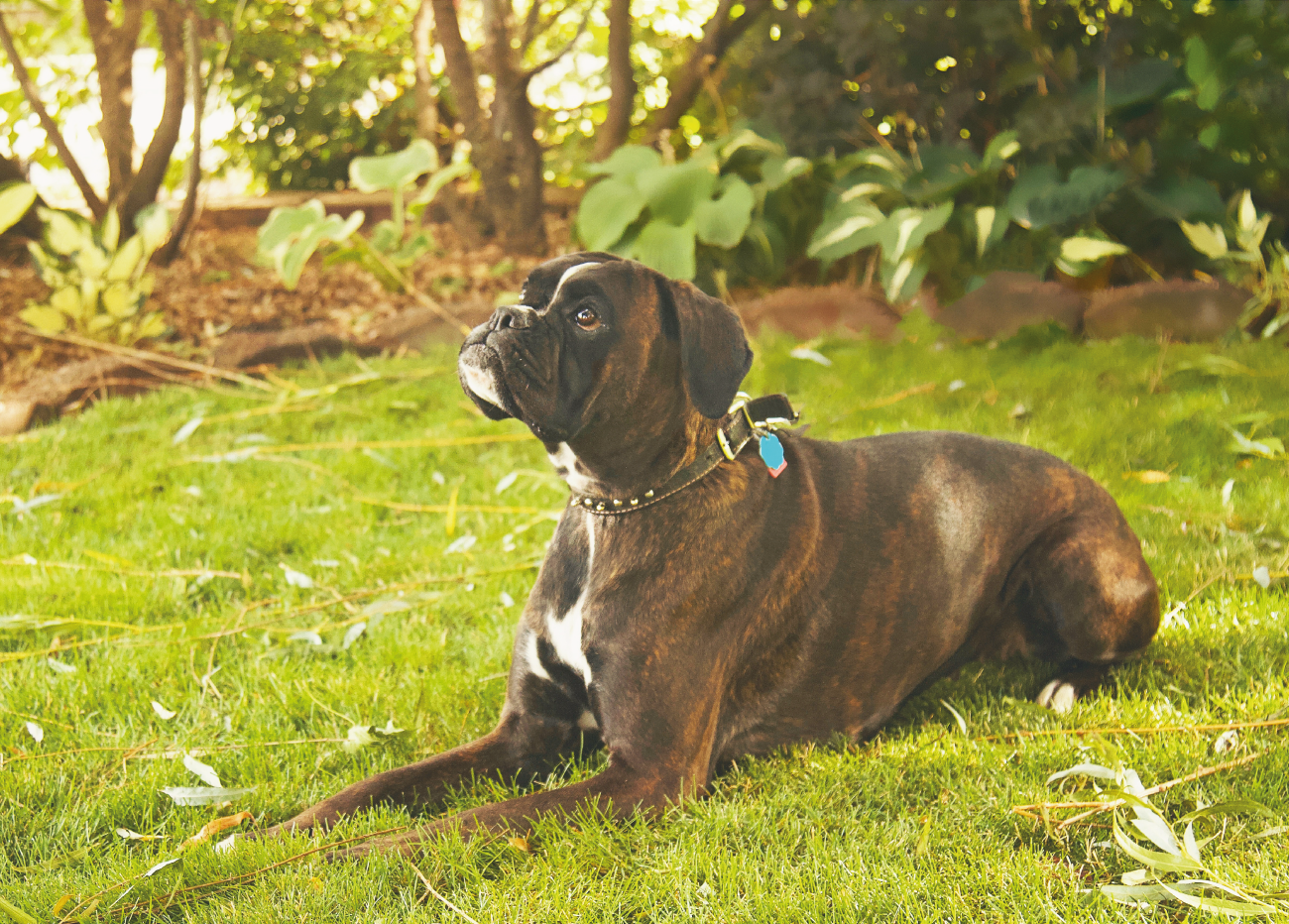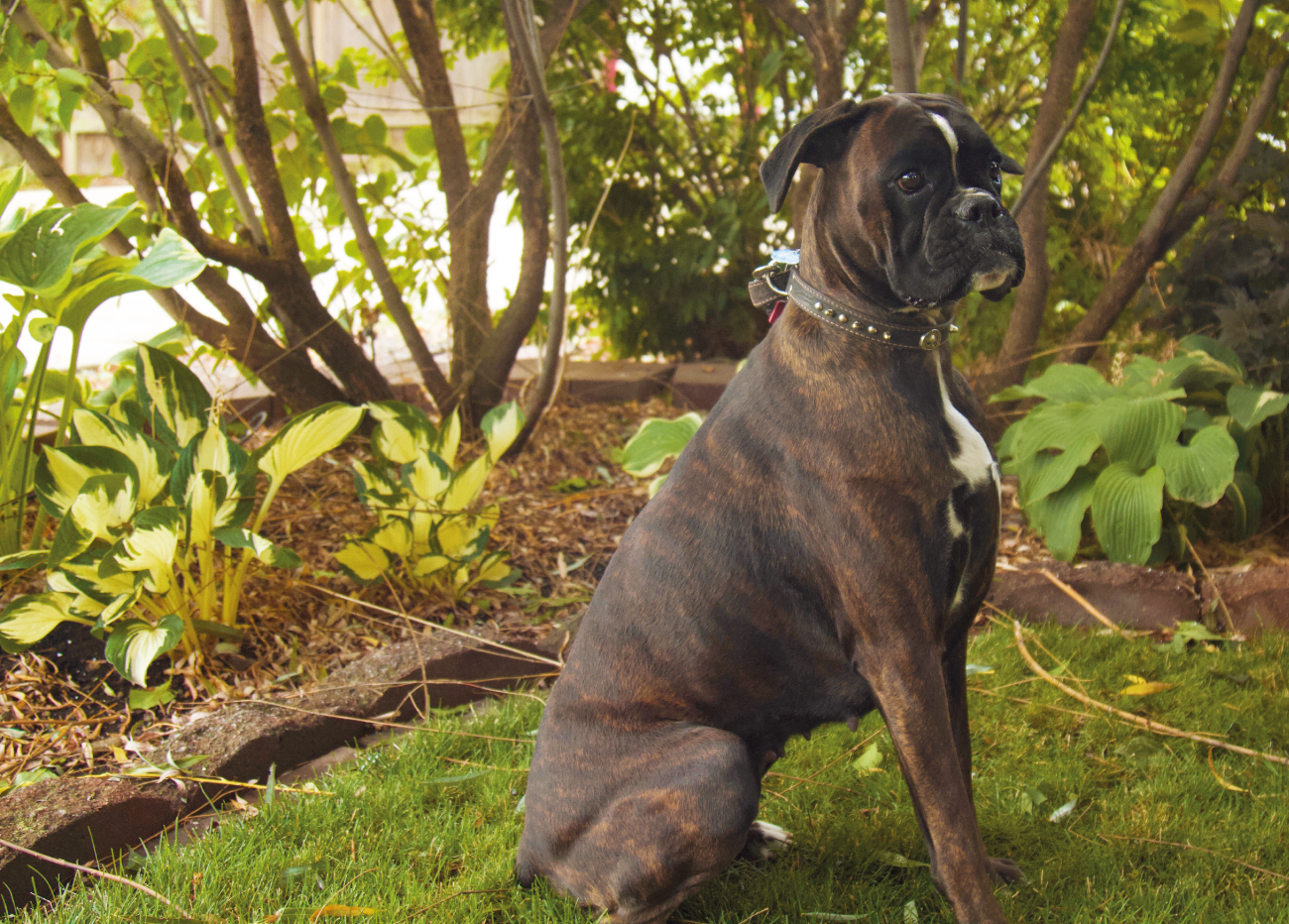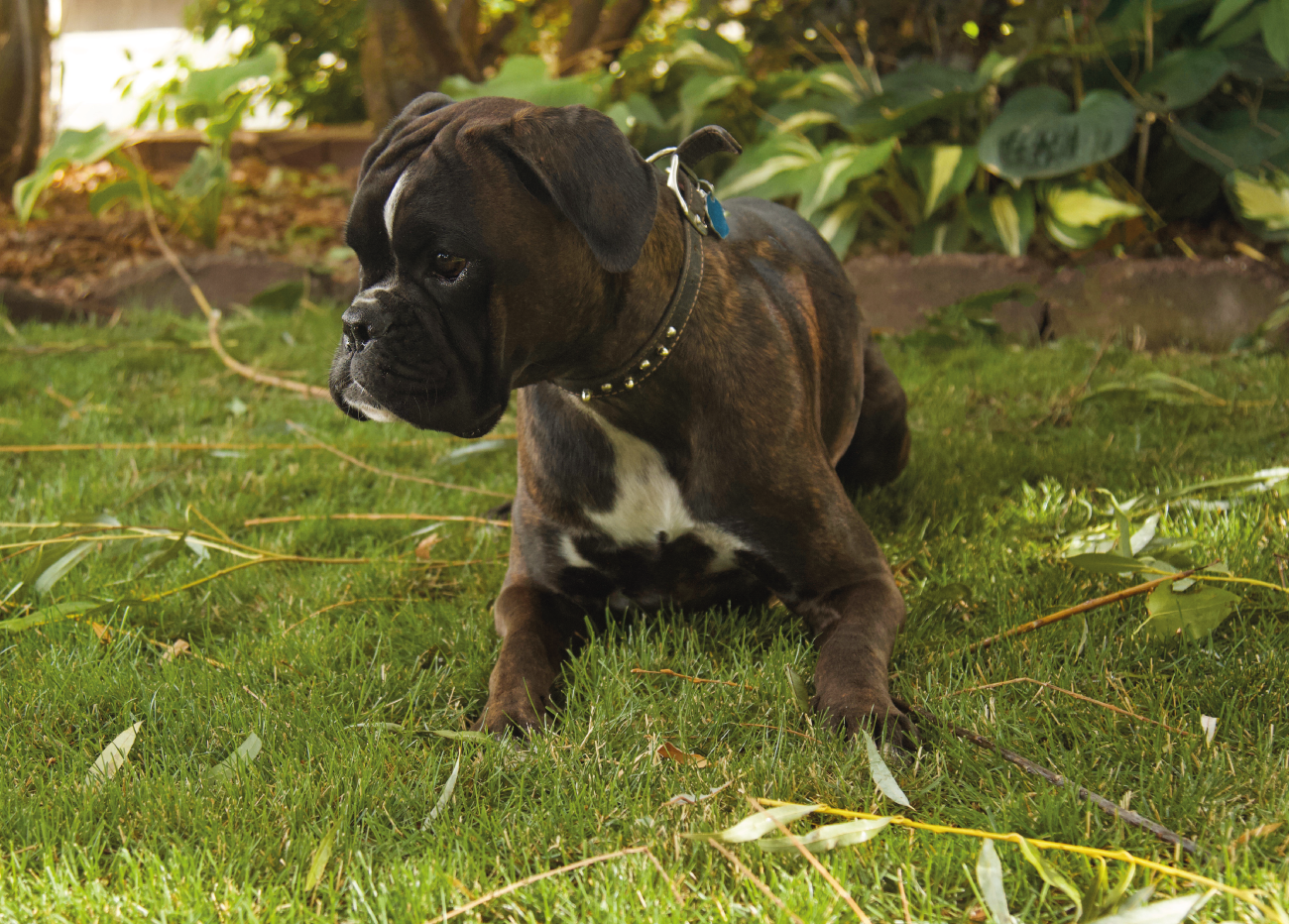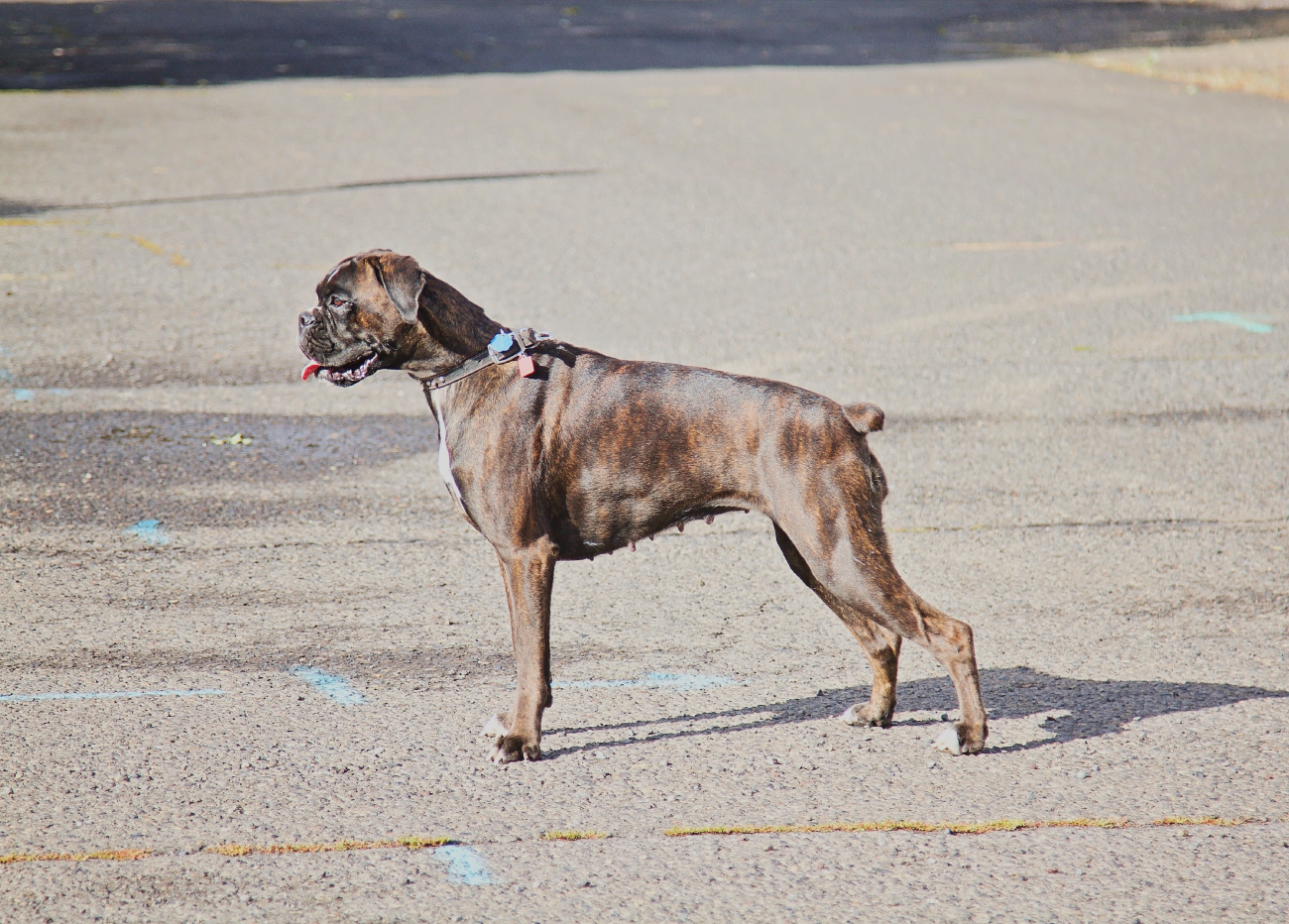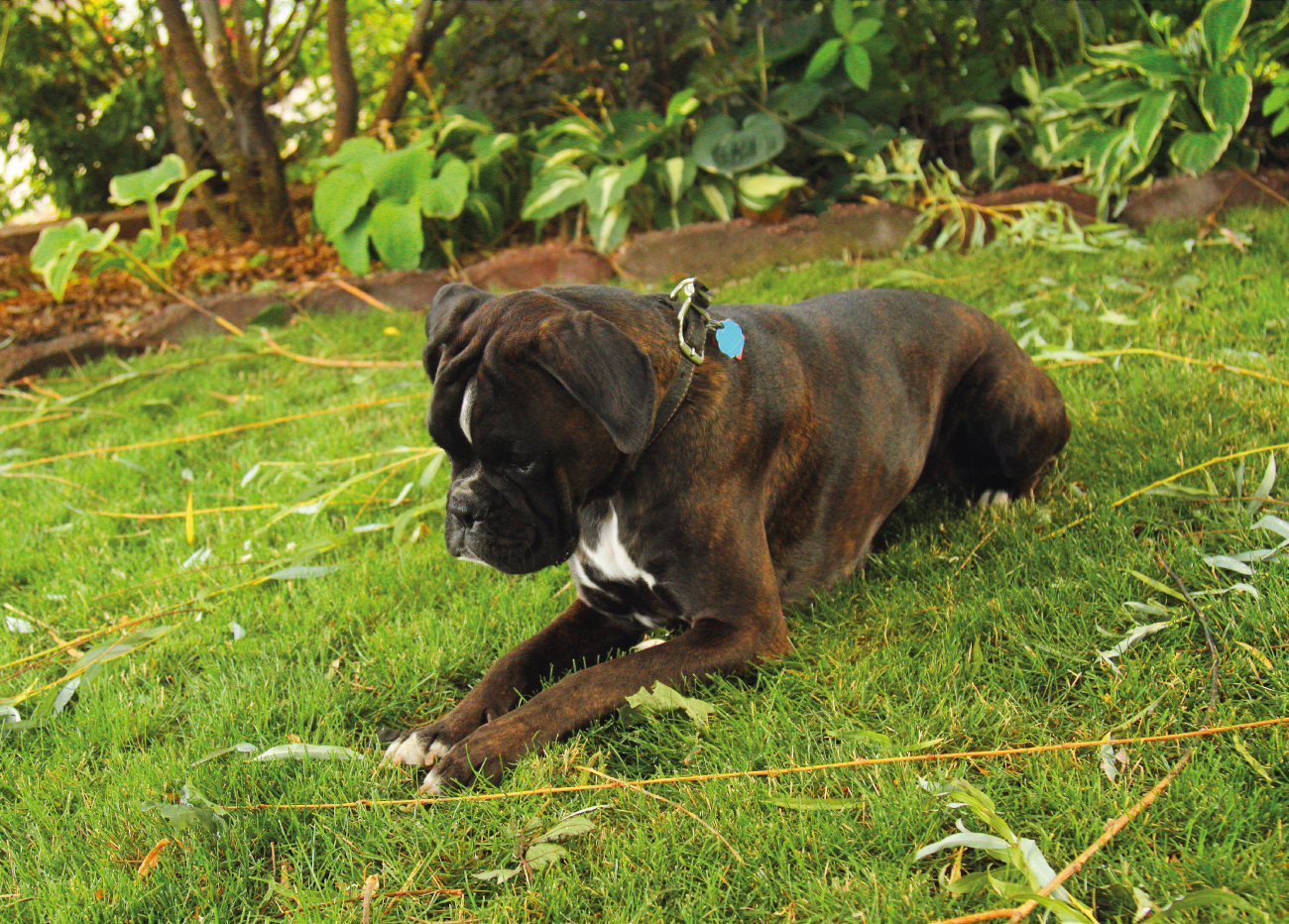 Our Girl
Luna Ray's Marushka
Sire: Jarno von Haus Sonnenstrahl
Dam: Int. Ch. Wilma von der Burg Singidunum
DOB 01-03-2020

This brindle beauty comes from a strong line of European working and show dogs and has the sweet temperament coupled with a solid working drive that makes her an excellent example of the balance a boxer possesses. We are thrilled to have Marushka (aka Boots) in our breeding program and look forward to the outstanding puppies she will have.
OFA Thyroid-Normal, OFA Cardiac-Normal, DM/ARVC-Negative